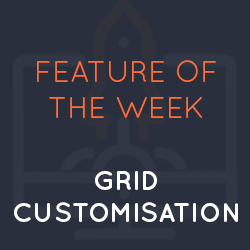 This week's feature of the week is around how our users can customise the job table, customer table, or in fact most of the tables/grids in Repair Pilot.
One of the most important parts of our repair management software is the ability to customise it to suit you and your business. So when we were developing the grids which display all of your data, we knew we would have to create something that is flexible, intuitive and functional. So what we came up with is a feature which allows you to customise the sort order, the order of the fields, and which fields are shown.
We know from talking to our users that you all like to see different information. Even users within the same business like to see a different set of data, so all of the customisations you make here are specific to your user account, so when you log back in on your tablet over the weekend, everything is the same, no messing about setting the same things up on different devices.
Our grid customisation options also allows you to save profiles. For example, you can name, and save particular sort profiles.
However, our favourite part of the grid customisation is choosing what you see, and where. You can click the spanner icon at the top right of a grid, and you can choose which fields you see using a simple frag and drop menu, and you can reorder all of the fields using the same method. Once this is done, simply click Apply, and that setup will be saved to you account. From this page, you can also set how many jobs you would like to see per page, and you can also choose a default sort order for your jobs. Check out the graphic below to see how it works.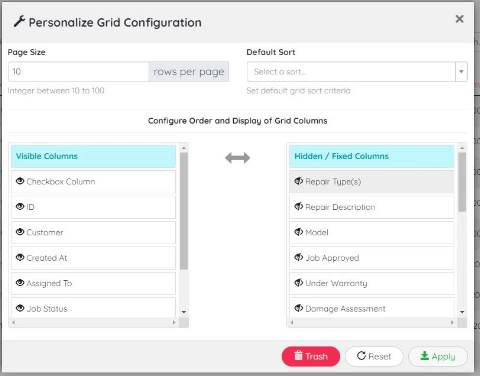 Plus, as if that wasn't enough. From the same screen, you can also export your data into a wide range of formats to suit your needs.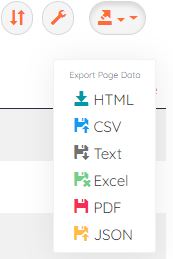 We are always looking for new features and ways to save you time, effort and money. If you have any ideas on how we could improve Repair Pilot for you, please feel free to let us know!
If you have any questions about the canned replies feature, or anything else to do with Repair Pilot, please feel free to contact us on info@repairpilot.com, or call us on 0800 1337 491.
---
by Shaun Brereton
---
Fri, 19 July 2019
Tags: repair pilot repair management repair shop crm