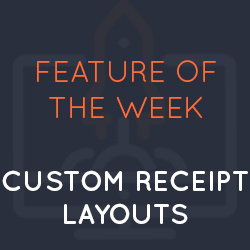 This week's feature of the week is around one of Repair Pilot's latest feature additions - Customising the printed check in receipt.
This may seem like a small feature of our software, but it was suprisingly one of the most common requests when we first launched. It is also a feature which is hard to come by in other software packages. We spend time planning how best to acheive a truly customisable setup and something which we could expand in the future to allow even more modification.
With our innovative layout manager, you can choose between several document layouts in order to match any other business documents as much as possible. From here, Repair Pilot allows you to modify the main sections of the document: Customer Information, Item Information and Job Information.
Within each section, you can choose exactly which fields and data you would like to show on the check-in receipt within each section. You can also choose whether you show the customer signature section and your company disclaimer/T&Cs.
Our main reason for doing this is because we know every company is different in how they work, and what data they use. We have made Repair Pilot to meet your requirements and procedures as much as possible.
We are always looking for new features and ways to save you time, effort and money. If you have any ideas on how we could improve Repair Pilot for you, please feel free to let us know!
If you have any questions about the canned replies feature, or anything else to do with Repair Pilot, please feel free to contact us on info@repairpilot.com, or call us on 0800 1337 491.
---
by Shaun Brereton
---
Fri, 09 August 2019
Tags: repair pilot repair management repair shop crm repair tracking system custom layouts