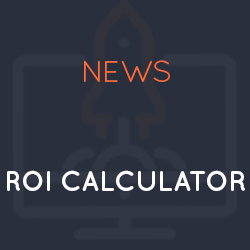 We don't think Repair Pilot should be seen as a cost to your business, but an asset. We think that once implemented and in use, Repair Pilot offers almost instant return on investment due to its time saving features. The time that features such as the customer portal, automated SMS and email updates and more save your business on a monthly basis will come to more than what Repair Pilot costs you to run.
Bearing in mind, we are not even taking into account the huge administration time savings that can be had by integrating Repair Pilot with your accountancy software, such as Quickbooks (Xero and Sage coming soon!).
Nor are we taking into account the additional revenue that Repair Pilot can bring, through leading customer experience, we think Repair Pilot will increase your customer retention rate and more.
So, how can you work out what you can save with Repair Pilot? Simple, use our ROI calculator. We have used our own 10 years of experience running a repair shop, as well as speaking with a lot of our customers, and have came up with a formula which looks at the average time spent dealing with a job, and looks at that time, compared with staff costs, and the time saving of Repair Pilot.
Click here to try our ROI Calculator today.
PLUS! I know, as if that wasn't already enough. Later this year, we will be announcing and launching our Marketing section of the software, which will generate even more revenue for your repair business. Watch this space!
---
by Shaun Brereton
---
Wed, 31 July 2019
Tags: repair pilot repair management repair shop crm repair tracking system